View all floor-models and demo products that are currently on sale and available for immediate purchase.
Please Click on Learn More to see what we currently have available.
Starting From: $23,986.59
The SVR is a semi-automatic vacuum/MAP sealing machine for preformed trays in PP, PS, PET, AL, ect. Important features to consider: • Teflon coated sealing plate • Profile cutting to the tray size • Digital temperature controller with PT 100 probe • 10 storable programs • Structure made...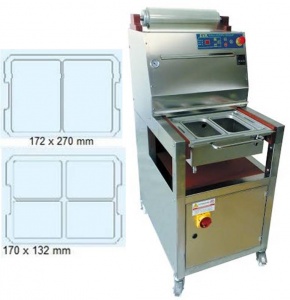 The Flexo 500 S Polybagger gives you one of the fastest set up and easiest to use polybagging systems available today. The touch screen controls will store up to 300 different products. With the optional automatic setup features, "recipes" can be recalled from memory and the Flexo 500 S will then automatically...