Blog Posts from 2019
Posted: Wednesday, August 14, 2019 - 12:00PM
Faerch UK is introducing a solution to the UK challenge of black tray recycling as part of their journey toward creating a circular business with the launch of its new product Evolve by Faerch. Evolve by Faerch is made from an average of up to 80% recycled PET post-consumer content, uniquely utilising mixed coloured PET...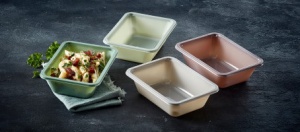 Blog Posts from 2019
Posted: Monday, July 29, 2019 - 9:00AM
When it comes to helping the community CiMa-Pak is the front runner in helping which way we can. On June 17, 2019 we visited our friends at the Niagara Ina Gafton Gage Foundation (NIGG) to play and be one of the sponsors of a wholesome charity golfing tournament. We had the opportunity to play a rousing game of golf under...