Browse our selection of Polybagging Film
From direct mail packaging to the polybagging of magazines, catalogues wrapping paper and other products such as CDs and video games, the CiMa-Pak Poly Bagging Systems are designed to be flexible & user-friendly.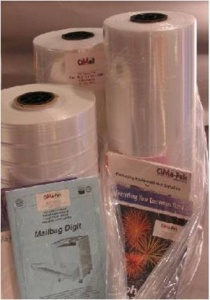 CiMail Film will cut your costs by providing a reliable seal without pushing your machine to its limits. CiMail is a low static, low friction USPS approved polybagging film for direct mail. It is designed to work easily and smoothly with our Mailbag and Continua Plexi polybagging machines.
As an added bonus the ultra clear CiMail polybagging film is USPS approved and is micro-perforated to make bundling of your finished product a breeze.