Browse our selection of Impulse Sealers
Heat sealers available in a variety of types and sizes to reliably seal bags of any kind.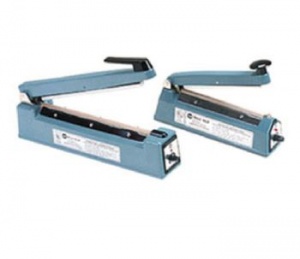 These simple hand operated impulse sealers provide reliable air and water tight seals in a wide variety of materials at a low cost. Mainly used to seal bag, it is the most popular sealer available on the market.

- Air and watertight seals on most plastic materials up to 8 mil thick
- All sealers are pre-tested and provide a warranty that ensures dependability and durability
- Models available: 4", 8", 12", 16", 20" (101mm, 203mm, 304mm, 406mm, 508mm) with a sealing width of 0.08" or 0.19" (2mm or 5mm).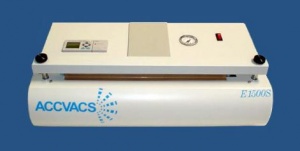 The E-Series line of impulse sealers are simple, clean room quality heat sealers with advanced electronic and pneumatic controls. Available in seal lengths from 15 to 35 inches (380mm to 889mm)

- Clean room compatible
- Digital smart control
- Backlit LCD display
- Pressure gauge
- No pinch safety jaw
- Over heat protection
- Electronic foot switch start
- 1/4 inch (6mm) seal width